The Cowles Center is always looking for volunteers to staff our events. If you are interested in volunteering for our 2016/17 Performance Season, please email our volunteer coordinator at volunteers@thecowlescenter.org.
If you are an existing Cowles Center volunteer, check out upcoming volunteer opportunities by following the directions below:
Go to signupgenius.com
Click Login/Join
Enter your name and password to proceed.
Click My Account in the upper right hand corner to access existing signups and signups you've been invited to.
From here, you can add, delete, and switch volunteer shifts for the 2016/17 Performance Season once it has been announced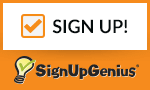 Thank you so much for your efforts! We're excited to work with you in our upcoming season!
For questions about volunteering, please contact: 
Rick Haneman
Box Office Supervisor
volunteers@thecowlescenter.org